The coronavirus pandemic has affected every industry possible, some worse than others. The event industry is no exception. With social distancing guidelines in place, it is impossible to hold events the same way they were being held pre-pandemic. Does this mean your business conference has to be postponed until next year? Not exactly.
If it is not feasible to hold a digital conference in place of a physical event, here are the most important factors to consider while planning the event.
1. Physical distancing
The Centers For Disease Control does not have a recommended limit of attendees for a mass event during the pandemic. However, your state, country, or city might have specific rules about the maximum number of attendees in place. Checking these rules and making sure your event complies with all of them is imperative for this type of mass gathering.
Although the CDC does not have a recommended limit for the number of attendees, the organization recommends event organizers to maintain physical distancing of at least 6 feet apart. Hence, the number of attendees for your event is determined by the amount of space available in the venue.
To avoid attendees and staff from being too close to one another, here are some strategies that you can employ:
Arrange seats or tables at an appropriate distance apart
Ensure that walkways are large enough so that people don't crowd together
Use multiple entrances in the event venue. Separate entrances from exits to discourage people from coming in close contact with each other.
Provide signs or visual cues to help people stay 6 feet apart
Reduce the number of attendees by offering online attendance
Establish a maximum number of people who can use the restroom at a time
Tape off fixed seats to prevent attendees from sitting next to each other
Ban the attendance of children, seniors, pregnant women, and other at-risk groups
2. Staff
Prioritize the health and safety of the staff throughout the event. In this way, you can also protect the health of your attendees. Make sure that:
Staff should stay home if they are feeling sick; provide sick pay to discourage them from going to work even if they don't feel well
Staff members are educated about proper hygiene and safety measures to prevent the potential spread of the virus
The event has enough supplies to maintain sanitation
3. Face coverings
The transmission of the virus is almost zero when everyone is wearing masks. Although masks do not eliminate the risk of catching the virus, it does reduce the risk significantly.
Require all staff and attendees to wear appropriate face coverings throughout the event. Face coverings are especially crucial for situations wherein social distancing is difficult, as well as for activities that require one to raise their voice (shouting, singing, etc.). As an extra precaution, you can also provide staff members face shields for an added layer of protection.
4. Cleaning and sanitation
Cleaning and sanitizing the venue before, during, and after the event is one of the best ways to keep the virus at bay. Here are some tips:
Use EPA-approved disinfectants for COVID-19
Clean and sanitize high-touch areas such as handrails, doorknobs, sink handles, etc.
Designate staff members to sanitize high-touch areas and shared objects periodically or after every use
Instruct staff to use disposable gloves when handling and removing garbage
Place a sanitizer dispenser at all entrances and inside the event venue; use no-touch dispensers as much as possible
Place disinfectant mats near the entrances to avoid tracking the virus inside through shoes
Use a proper routine cleaning plan before and after the event
5. Venue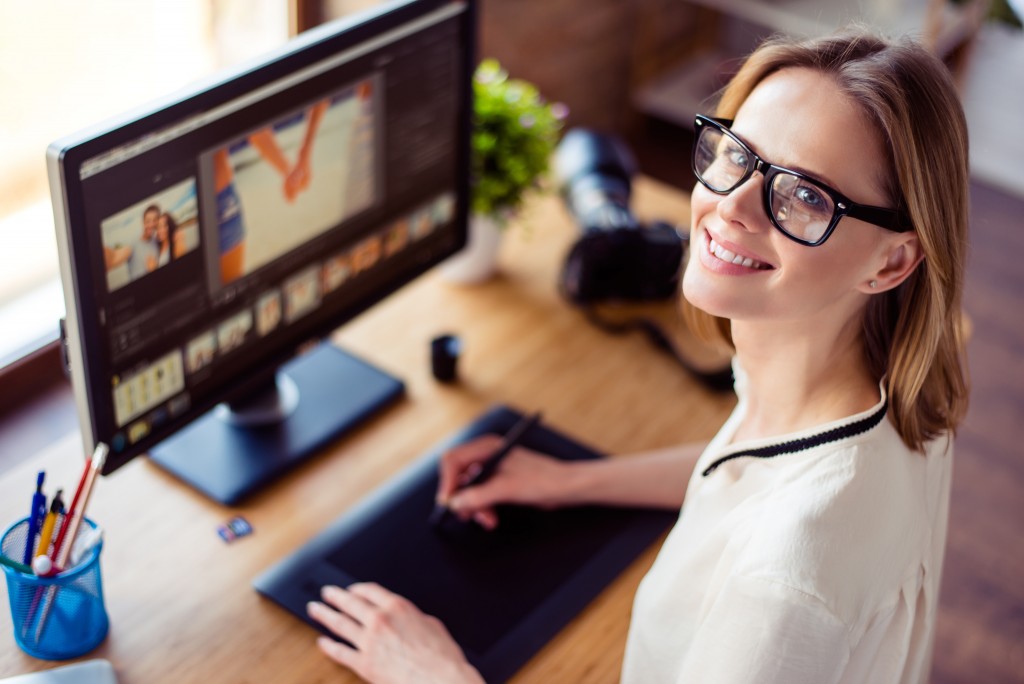 It can be more difficult to keep people six feet apart from each other in an indoor venue. Moreover, indoor venues have limited ventilation, which can allow the virus to spread in the air at any given time.
As much as possible, hold your conference outdoors or in a semi-outdoor venue with lots of ventilation. If this is not possible, keep windows and doors open in the indoor venue to allow more air to circulate.
6. Health checks
Perform temperature screening for all staff and attendees before they enter the venue. Also, you can conduct symptom checking as long as you comply with privacy laws.
The pandemic is continuing to change normal life as we know it, and it can be harder to hold events with all the health guidelines in place. However, making these necessary precautions is the only way to maintain safety and conduct your event at the same time.
If you do not want to take the risk of a physical event, consider holding a virtual business conference in the meantime.