Accessories can make or break your home design, so they need to be carefully selected. Occasionally, splurging may be necessary because cheap and mass-produced items don't emit as much beauty and elegance.
The wrong accessories will immediately cheapen the look of your interiors, so don't get easily swayed by the products you find on thrift stores. You'll come across much more unique and charming pieces at high-end stores in Scottsdale, Arizona, and other places, which include stunning ikat pillows, interesting textiles, and other unusual artistic pieces.
Before you shop for accessories to spruce up your home with, consider the following pointers:
1. Think of Proportions
Large rooms call for large decor, while small rooms call for decor on a smaller scale. Be sure to obtain the correct scales and proportions of a room before buying accessories. For spacious walls, consider big paintings or prints. For large floor areas, floor lamps with big shades will definitely fit. On the other hand, smaller versions of the aforementioned decor pieces would suit a tiny space.
2. Implement Balance
When you aim for balance, make sure not to confuse it with symmetry. Making every accessory stand at the same height will result in a boring look, so embrace asymmetry and create harmony with it. An example of a well-balanced assemblage of accessories would be small decorative pieces grouped in threes or fives and then layering it with larger pieces all around.
3. Add Life Through Natural Elements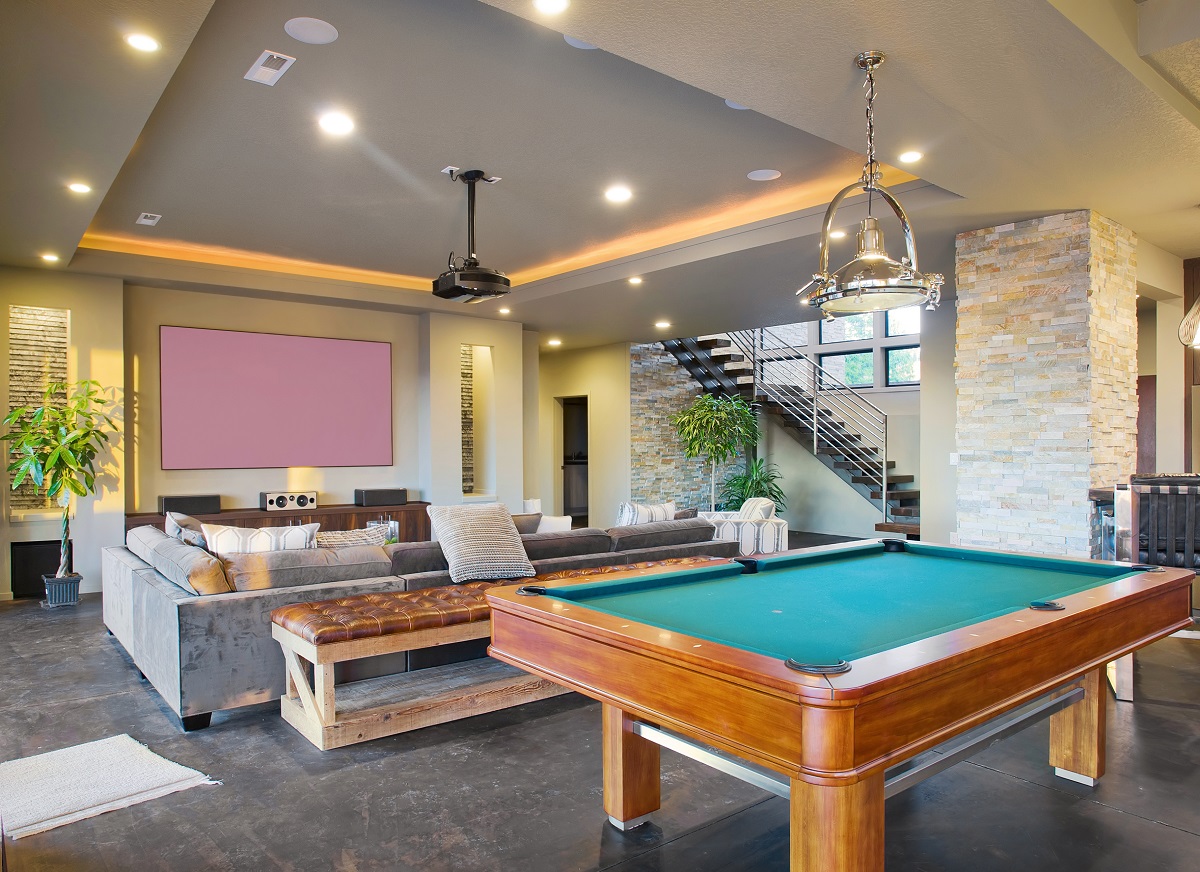 Plants have become trendy home decor elements, especially since they offer many health benefits aside from being aesthetically appealing. It is known that plants clean the air we breathe in, making them a staple in many homes. Fresh flowers and greens can be clustered or spread all over your house so that every corner will be laden with life and color. Make sure you understand how much light those house plants need in order to thrive.
4. Create Drama
Add more visual interest to a space by using dramatic window treatments. Floor to ceiling drapes flawlessly achieve this, and they also elongate a space. Bamboo blinds are also great choices, especially if you'd rather not black-out a room during the day. You can also accentuate a monochromatic color-schemed room by using boldly-colored window treatments.
5. Be Generous With Lighting
You can't have a well-designed home without statement light fixtures. Many different types of light fixtures can be used to accessorize and add functionality, such as sconces, chandeliers, and pendants. Use lampshades as well to have some mood or accent lighting.
6. Layer with Textures and Colors
Pops of texture and color also add visual interest to the space. Area rugs are a fail-safe way to add more depth and visual weight, making a room look more complete and balanced. Colors, meanwhile, provide accents for barely-colored spaces. Make sure not to go overboard with both, as you don't want your home to seem overwhelmed with too much color and texture.
7. Create a Focal Point
Draw eyes and attention to certain parts of your home known as focal points. A focal point consists of a statement piece that provides the most character and visual interest to a room. Examples of common statement pieces include a sofa in a contrasting color, a large painting, and oversize planters,
With these tips in mind, you can spruce up your abode and impress anyone who comes in. Play with your style preferences and imagination every now and then to keep the excitement brimming.