You might have thought that asking your girlfriend to marry you was already a nerve-wracking experience on its own. But then comes the stress that you actually have to go through when you start planning for your wedding. When it comes to the early stages of wedding preparations, couples are obliged to be on top of everything—from working out your budget and booking a venue to picking the right wedding ring for her.
Dealing with wedding-related stress
You are not alone in dealing with wedding jitters. Funnily enough, there's even a study showing several people who have gone through this level of stress. In an article published by Zola, an online wedding registry, they discovered that 90% of 500 respondents—which consists of 500 engaged and newlyweds—admitted that it can be downright painful. 47% of couples even considered getting married at city hall just so they can easily do away with "wedding planning woes."
INSIDE WEDDINGS, a website dedicated to providing wedding inspirations, listed it as the "7th most stressful major life event" in one study, followed by pregnancy. Although these survey results can be frightening, you can't just toss your dream ceremony away and forget about the whole thing. When negative or bad things happen, always keep your head up and be reminded that good things always come next.
We know that you want nothing but the best for your bride-to-be, so we have listed 5 important things that you and your partner should never overlook when planning for the big day.
1. Discuss wedding budget with your partner and parents
Who pays for what? Although it can be a bit uncomfortable to talk about the wedding budget, you and your bride must be on the same page. Before you start browsing the web for gowns and venues, it's best to sit down with your partner first and set spending limits.
2. Choose a wedding date
After announcing your engagement, your family and friends are going to ask you about the wedding date. Whether it's on her birthday or your anniversary, it's of paramount importance that you and your partner both agree on a specific date. With a reasonable and doable timeline, you can be sure that you'll have enough time to focus on the nitty-gritty.
3. Start a wedding guest list
It's nice to see all your friends present on your big day, but that isn't always a practical idea. Consider your budget. If you want to include more guests, then you also need to make some adjustments.
4. Explore a variety of wedding dresses
Dress shopping with your partner can be an overwhelming experience. So before you head into your bridal appointment, decide on your style and theme first. Ultimately it will be up to your partner to choose, so allow them the freedom to do so – as long as it stays within budget, of course.
5. Pick the perfect wedding ring for her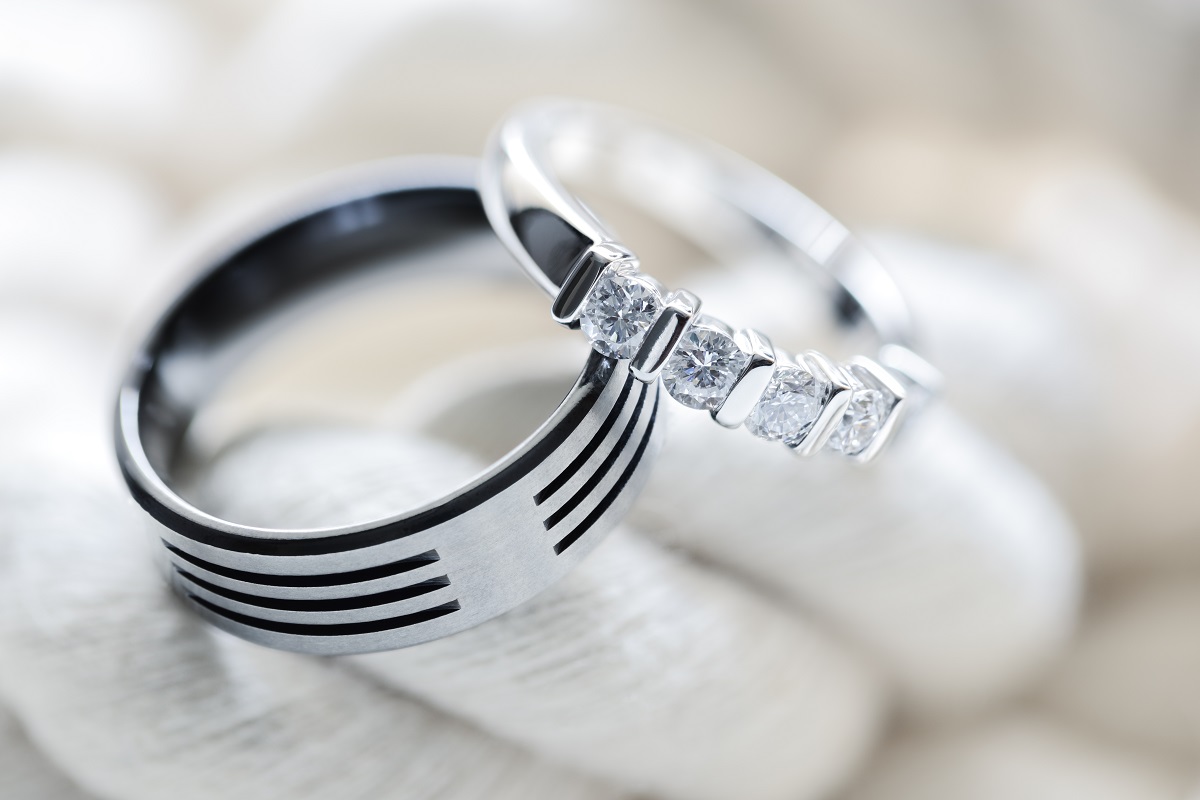 For married couples, a wedding ring is more than just a symbol of commitment and eternal love. What better way to remind her of your unconditional love than by getting her a "swoon-worthy" wedding ring? When it comes to purchasing engagement and wedding rings, more and more people are now turning to online shops due to a wide selection of products. Diamonds are forever, but if you want to be different, you may want to check out white gold wedding rings for her.
Don't let the pre-wedding stress spoil your big day
If you're planning your wedding checklist, the best way to manage pre-wedding jitters is communication. If there are changes to be made or something bothers you, don't hesitate to talk about it!