Your windows are one of the things that people see when they take a look at your home from the outside. It gives out a feel and vibe of your whole home and sometimes, even your personality. This is the main reason you should always heed the following tips before going ahead with your window replacement project.
Moreover, your windows should be able to withstand rainstorms, snowstorms, and other kinds of bad weather, so here are a couple of things you should consider when it comes to getting new windows in Salt Lake City.
Check Its Functions
The functions of your window should depend on your location and your needs when it comes to home windows. For example, if it usually rains or storms in your area, then you might want to get a sturdy and good quality window. If you want to have a screen built in so that you can let the air in, then look for suppliers that offer windows that have built-in screens.
It Must Be Energy-Efficient
Your windows should be energy-efficient, especially if you want to save on your energy bills at home. Make sure to take a look at the labels and see if your windows are energy-efficient. Have the salesperson or the supplier explain the different numbers to you so that you would know what they stand for when it comes to energy efficiency.
Get Ones with Extra Panes
If you really want to save big dollars on your energy bills, then make sure to get the ones that have triple panes. This will prevent the air from your home from coming out and the air from the outside from coming in. You will definitely be able to save money when it comes to your air conditioning and heat insulation, plus your appliances will not have to work too much.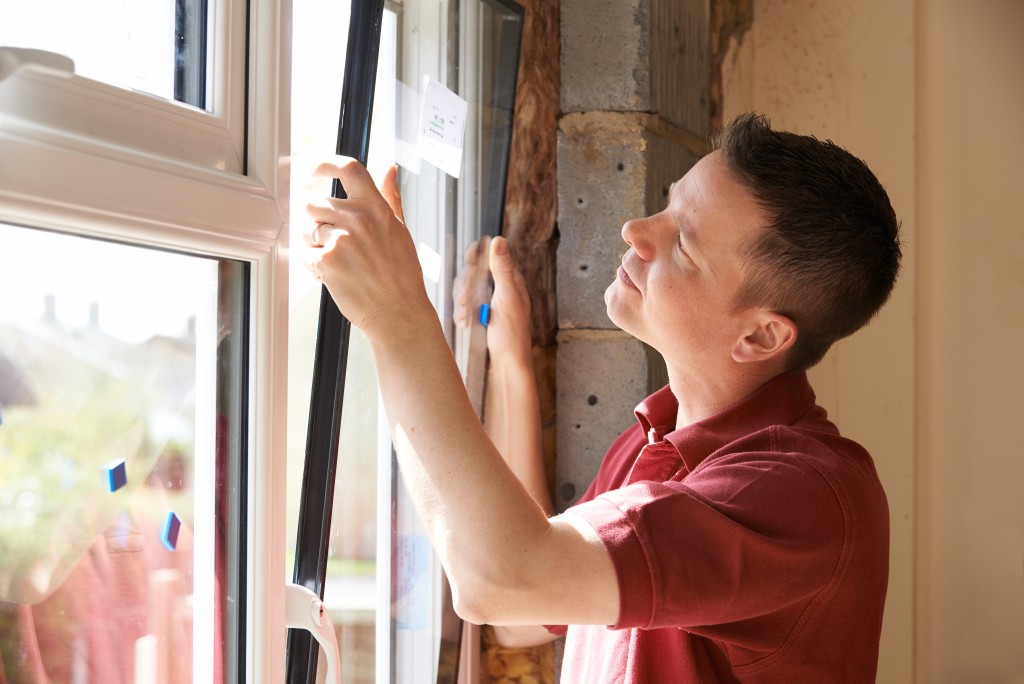 Make Sure that It Fits
Your triple-paned windows are no good if they are not a proper fit for your window frames. Make sure that there will be enough space for shimming and insulating though and that the existing trim work is large enough and secure to fit those new windows. Ask the installer to fill each and every crevice with fiberglass or expanding foam insulation. Hold a candle next to your windows to check if there is air coming in or out after the installation.
Hire the Right People
The last thing to remember is that you should hire the right people when it comes to the installation of your replacement windows. They would know how to properly measure your frame and windows, plus they would know how to seal it properly so that no air would come in and out of your home through the new windows. Ask them about their professional experience and how many clients they have served so that you can get an idea on how they work.
Always look around and see which type of windows you would want to have installed to replace your old windows. See which ones will benefit your home better and have those installed by the best people in the industry. Good luck, and enjoy your new windows!