The novel coronavirus outbreak has affected just about every aspect of our personal lives. In a world where physical distancing and shelter-in-place rules apply for our health and safety, social events have definitely changed.
How's the Wedding Industry Lately?
It wasn't so long ago when the growth of the wedding industry was deemed unstoppable despite the decline in global marriage rates. The reason for this optimistic outlook was that people were spending more on weddings, even when there were fewer nuptials.
Pre-COVID-19, there was so much pressure in pulling off the perfect wedding, largely due to the wedding industrial complex. A 2019 study reported that the average cost of a wedding in the U.S. was $33,900. Indeed, weddings were luxurious events carried out on a grand scale, a celebratory ritual with all the trimmings a couple could afford.
But as the coronavirus outbreak unfolds, brides and grooms are left to decide whether they should postpone their wedding celebrations. As it is, several couples are choosing to downsize their big day, and it's not only for safety and financial reasons. More than anything else, the pandemic has somehow forced a few realizations in some brides to reevaluate their priorities.
But budget cuts aside, it's not all gloom and doom. If you have just been engaged and want your dream wedding to come true, there are still ways to make it happen.
Where Should You Begin Your 2020 Wedding Plan?
On average, couples are engaged for 15 months. That's a lot of time to plan a wedding, as more than 85 percent of couples begin discussing wedding preferences before getting engaged. Still, according to the 2020 Newlywed Report, couples say that their biggest hurdles are "knowing where to start" and "planning within the budget." If you can relate, here a few tips that you can use:
Identify where to splurge
Not everything has to be cheap. It's your and your soulmate's special day after all. As an event that occurs once in a blue moon, it's a nice opportunity to treat yourself to something expensive without wrecking the budget. The trick is to know which elements you want to spend more money on and where to cut costs.
If you want that glamorous bridal gown you've seen online, go for it. Similarly, if you want to have a wonderful, luscious cake you, your spouse-to-be, and your guests can truly enjoy, include it anyway. Perhaps you and your special someone want to exchange a precious wedding gift to remember. Whatever it is, stick to your budget, but don't hold back on things you can afford to be extravagant with. It's all part of the magic of a wedding day.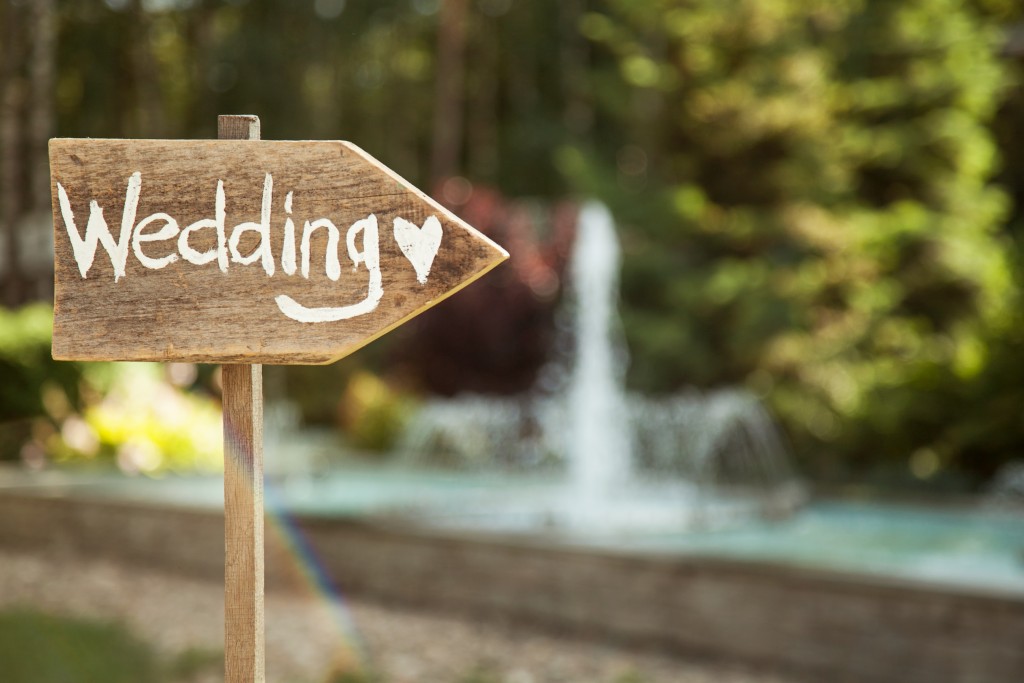 Use the power of the Internet
Today, the majority of wedding plans are done online, with 75 percent of couples using social media and 64 percent using wedding apps. Whether it's creating an inspiration board or finding the right vendor for your special day, the Internet has a lot of wedding plan essentials to offer.
Make sure to compare ratings and reviews along with the prices that go with the services. Utilize video chat to communicate with your vendors so that you can clearly set expectations and make adjustments. You may also want to livestream your wedding celebration, especially when distant relatives you care about may not be able to travel due to the restrictions.
Assess your guest list
Smaller weddings are more popular today because of the coronavirus outbreak. The Centers for Disease Control and Prevention (CDC) has imposed a guideline that gatherings of 50 or more people are strongly discouraged. With health and safety as top priorities at this time, it is crucial to avoid a bloated guest list.
While it's ideal to celebrate your wedding with just your families in this uncertain time, you can still have a limited number of guests. But you also have to make sure that your venue, especially when it's done at home, can accommodate physical distancing rules for the safety of everyone. It's also a good idea to plan your wedding games and entertainment around the six-feet-apart recommendation so that you and your guests can all have fun despite the distance.
COVID-19 Can Change Your Wedding Plans, But…
It's always up to you and your would-be lifetime partner to make your wedding day less about your guests and more about each other. It's not how much you've spent on the décor or how many people have attended. At the end of the day, a wedding is about your love and commitment. In this pandemic, it's the perfect time to exercise "for richer or for poorer, in sickness and in health." Best wishes!