If there's one thing most couples can agree on, it's that having a wedding is stressful. In fact, in one of the industry surveys, at least 40 percent of the respondents called it "extremely stressful." Over 70 percent, meanwhile, claimed it's more stressful than other life-changing events, including finding a job.
It isn't surprising then that many brides become a zilla, although usually no fault of their own. Sometimes stress and anxiety can get the best of someone. But how do you quickly turn on the calm and be more relaxed for the big day?
Girls, you may want to listen to these tips:
1. Decide Who's in Control
The good news when it comes to weddings is, often, a lot of people are excited for you. The bad news is, many might also want to participate actively. Think of mothers and in-laws and friends and other so-called marriage experts who seem to never run out of opinions and suggestions.
If you want to lessen the stress, immediately determine who has the final say in every decision-making. This rule applies even when you have a wedding planner.
This doesn't mean that you and your partner can ignore everybody else's ideas. However, because the wedding will largely impact both of you, you might as well take the reins.
2. Buy the Dress Later
Many experts frequently recommend that brides begin fitting at least six months to a year before they walk down the aisle. But unless you're getting the bespoke services of notable designers like Monique Lhuillier or planning to engage an international designer, you can consider buying your wedding dress a few months before the wedding.
One, you can save yourself from multiple trips for alterations. Two, many bridal shops today carry a broad range of dresses. Some even come from local designers, so prices aren't too steep, and you can have a style that's unique.
Third, if you're having a destination wedding, buying the dress in the area will save you the trouble of delicately packing it. Lastly, you don't have to stress out about dieting and worrying whether you can still fit in the dress or not.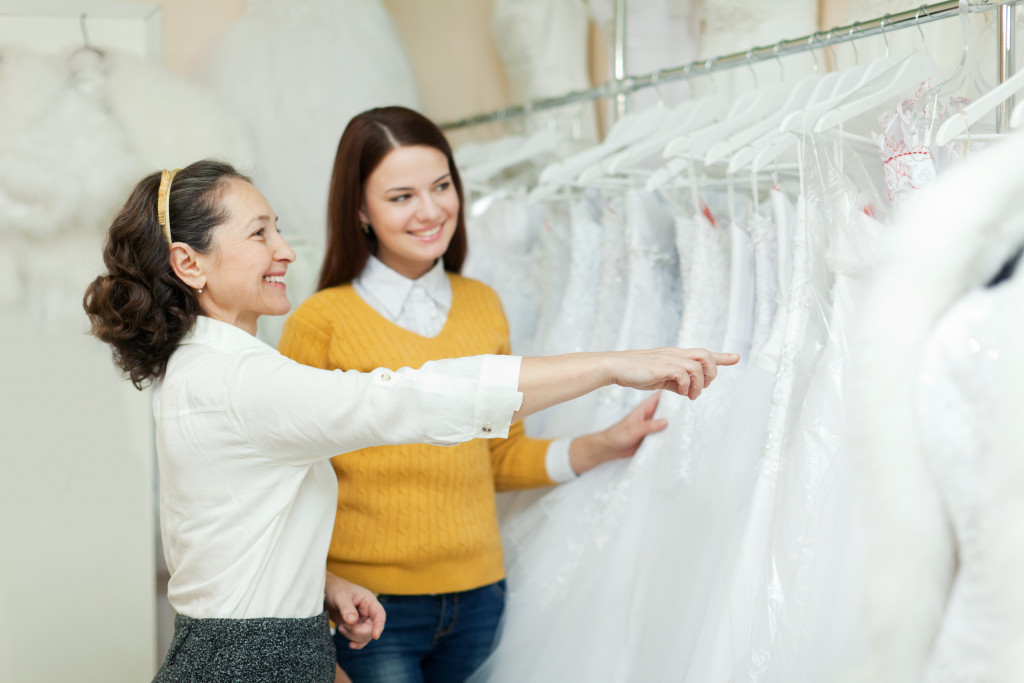 3. Know the Budget
Weddings these days are not cheap. In the United States, the average cost for saying I Do was about $28,000 in 2019. It just dropped to about $20,000 in 2020, partly due to the pandemic when everyone needed to exercise austerity and caution.
But here's the thing about budget: it is not set in stone. Instead, it only serves as a guide, which means you can go all in or lower your actual spending. The decision depends on you, the couple.
Nevertheless, consider the following points when knowing your budget:
• What are your non-negotiables? These are aspects of the wedding that you cannot afford to scrimp on cost, or else it can ruin the entire event. Usually, these are photography, venue, and food.
• How much is your range? Making the budget more flexible will allow you to have more room for contingency expenses (which couples incur more likely than not).
• Is your budget reasonable? A $10,000 budget for a wedding in New York City may be too small unless you plan to invite only a handful and say I Do in the city hall.
• How much do you have? Taking stock of the wedding funds you have will let you know how far you can go with the planning and preparations and whether you need to save more to meet your expectations or goals.
• Who are the possible vendors for the price? It's always better to pay a little more for superb service from a trusted supplier.
• Would you have a planner or DIY the wedding? Both have their pros and cons. If you want to reduce your stress in the pre-wedding stage, get a planner, but know it will cost you. Otherwise, give yourself enough time to cover everything you need DIY.
4. Plan for the Best, but Prepare for the Worst
You cannot plan for a perfect wedding. More often than not, something always comes up that is completely out of your control. But you can anticipate some of the crucial ones and prepare for them.
One of these is the venue. Experts advise those who are getting married outdoors to always have an indoor setting ready in case the weather becomes too hot or the rain starts to pour.
Another item to prepare is the missing guests. Even at this time, some guests may not be able to come. To avoid spending more on food, accommodation, and transport, always ask for an RSVP and confirm their attendance or non-attendance. If you need to replace them, inform them as well, so they don't think they can change their minds at the last minute.
Planning a wedding can be nerve-racking and challenging, but when you know what you want and prepare well, it can also be enjoyable and less stressful than you think.