Mother's Day, celebrated on the second Sunday of May, is an annual event that celebrates every mother figure's existence. It's a way for both children and the rest of the world to appreciate those who have taken up the role of a mother. It acknowledges them for all the hard work they put into raising kids and managing the household through celebration.
The best way we can make this even more special for our moms and mother figures is by giving them the perfect gifts. While we can scour physical shops for the said gift, there's nothing better than giving them something that we made ourselves.
Here are three of the best DIY gifts for Mother's Day.
A Superb Home Cooked Meal
Picture this: waking up our moms on Mother's Day with their favorite breakfast meal partnered either with orange juice or coffee. This means preparing all the ingredients we'll need and waking up earlier than our mothers for once — a small sacrifice for their special day.
It doesn't have to stop with breakfast in bed, though. We can also volunteer to cook all the meals for the day or even the rest of the month. It may be time-consuming, but it lightens the load that our mothers bear daily. The meals itself don't have to be complicated.
Snacks for the day can be something as simple as grilled ham and cheese or vegetable soup. While lunch and dinner can be a mixture of either fried, baked, or steamed protein food partnered with a freshly tossed salad.
Want to go fancy? When cooking pasta, say Aglio Olio, consider using infused olive oil from small businesses in Utah. For example, basil-infused olive oil adds more depth and flavor to the meal and balances out the strong taste of garlic. To make the pasta dish, or any other dish, healthier, incorporate locally sourced produce. Some of the best in the Utah area are tomatoes, zucchinis, and squashes.
A Sweet Bouquet
Nowadays, bouquets can be more than a collection of flowers fastidiously fastened together. To make the gesture of bouquet-giving sweeter, we can replace the floral aspect of this gift with actual sweet things. The best example would be homemade cupcakes of different flavors, each a flavor that our moms like.
Another option, this one less time consuming, is making the bouquet out of chocolates that they favor, or even ones they have yet to try out but are more premium than others.
A Personalized Planner
Moms are always busy, regardless if they're juggling motherhood with careers. Another thoughtful gift we can give them is a planner we designed ourselves. To make a bullet journal, we first need the quintessential journal that has dots instead of traditional lines. Second, we should use art materials, like markers and fancy pens. Third, enter our imagination.
Aside from being artistic and bright, we can also leave messages after every few pages for our moms. This makes the journal or planner both functional and an expression of our love.
A Promise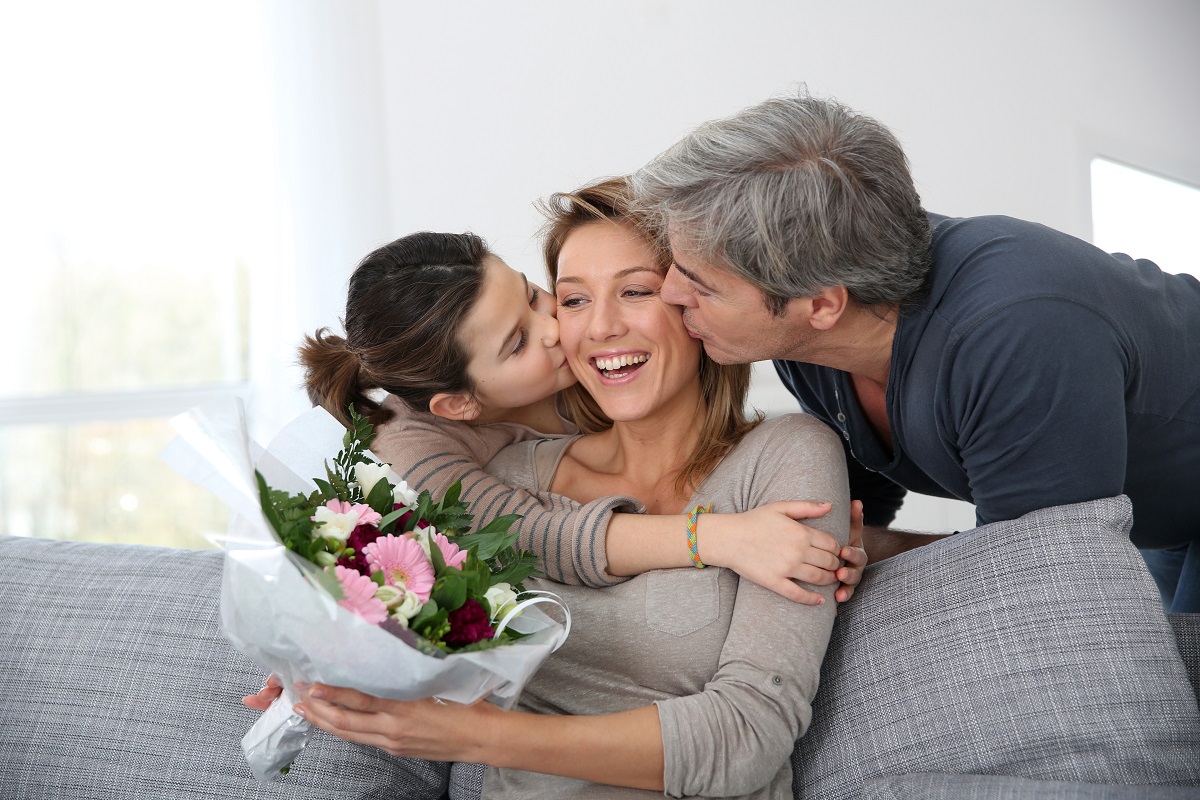 It may seem cheesy, but keeping a promise to our mothers and mother figures is a sure way of expressing our gratitude to them. It can be something small, like promising to complete our chores. Or it can be monumental, like "I promise to make it to the Dean's List this semester."
We can even design a deck of cards for these promises, with each one written on the cards. A fun idea would be to make it like the Community Chest or Chance cards from Monopoly — cards that our moms can cash in if she feels like it.
Regardless of how we go about the gift-giving, what's important is that we keep our mothers happy and satisfied. Like what they say, it's the thought that counts. We should accompany our gifts with our gratitude and love for them.