Hair-styling can be tricky when your hair is limp or badly damaged. Limp hair lacks volume, which is essential to make your locks look alive and healthier. It gives your crown the necessary plumpness so you can pull off beach waves.
On the other hand, if you have damaged hair, you risk further harming it by applying styling products to it that may contain damaging chemicals. But how will you look good at a party without styling your hair?
Here are some styling hacks for a fabulously-styled hair, despite its issues:
Styling Hacks for Limp Hair
As you prepare your hair for styling, use a lightweight volumizing shampoo and conditioner. Apply the conditioner only from your hair's mid-length down to the roots, because if the conditioner touches your scalp, it would dry out greasy, further emphasizing your limp hair.
You may also begin scrunching your hair in the shower using your conditioner. Again, just make sure it won't touch your scalp. When you're done, apply a volumizing mousse onto your hair while it's still wet. An amount the size of your palm would do; comb it through your locks from roots to tips.
With the mousse now fully coating your hair, you may start blow-drying, but don't use a round brush. Instead, flip your hair upside-down and use your hands to as you blow-dry. Flip it back over once it's already 60 to 70% dry, and this time, you may use a ceramic brush to smoothen the strands and add softness to the look.
To plump up the crown, use velcro rollers and set your blow-dryer to cool air to set the styling. To seal the volume, use a texturizing spray, spritzing the product at the roots in sections. When your hair starts to weigh down throughout the day or night, simply flip your head over, give your scalp a good rub to fluff your hair, and you're good!
Styling Hacks for Damaged Hair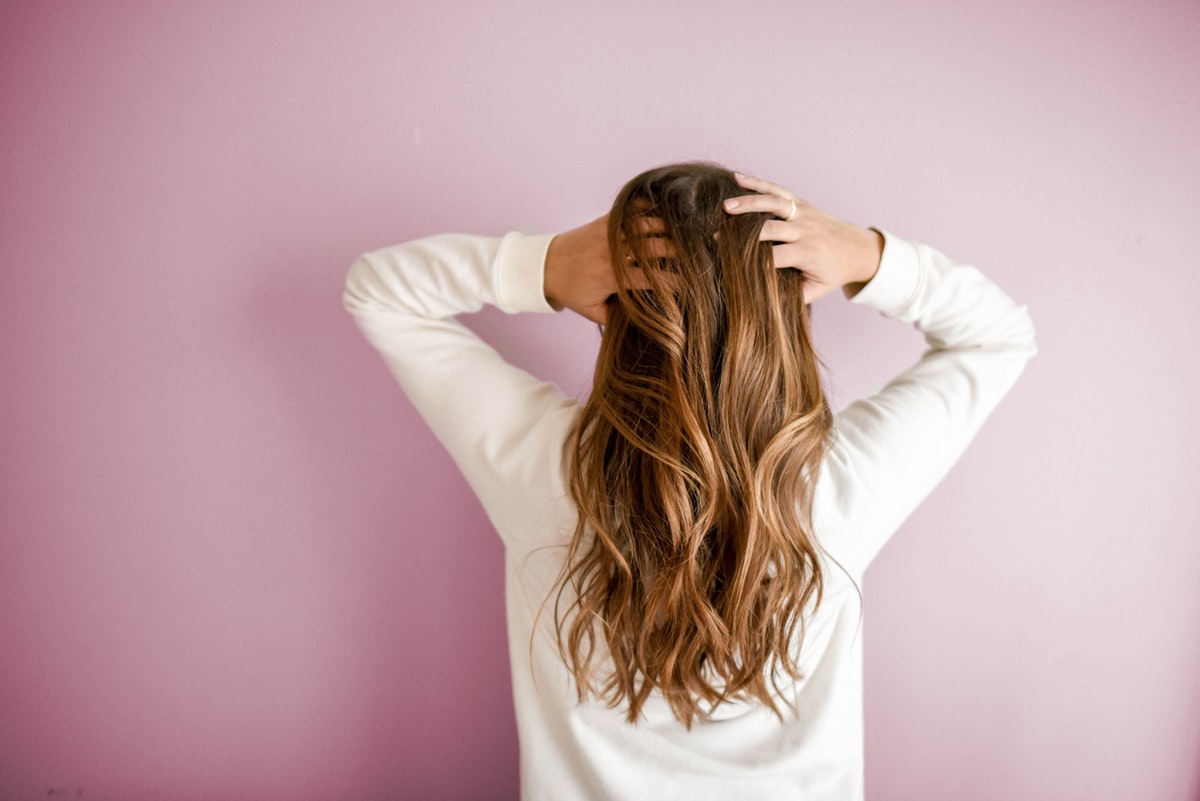 Before styling your damaged hair, take extra precaution; chemical treatments, hot styling tools, and over-brushing are some of the causes of damaged hair. It is advised to have it treated first before diving right into styling products.
If the damage isn't extensive, a good trim can be enough to restore it. You also need to avoid heated styling tools, hair colors and chemical products, as well as shampoos and conditioners containing sulfate. Stick to natural hair products, such as henna or tea for dyes. Olive oil, castor oil, and coconut oil will also do wonders to your damaged hair, so use them for treatments, too.
Before styling your hair, dry it out by wrapping a towel around it instead of using a blow-dryer. After taking off the towel, run a wide-toothed comb through your hair. (Note that if your hair is straight, you should let it air-dry first before combing. If it's curly, you may start combing even while it's still damp.)
A good tip to style damaged hair is to wash it at night, brush it, braid it, then sleep on it. You'd wake up with shiny and bouncy locks.
If you really need to use a blow-dryer, start on the lowest heat setting and gradually adjust it to your desired temperature. For hair irons, use only the low to medium heat setting and avoid ironing near the roots. To achieve bouncy curls without heat, using velcro rollers would help.
If you choose to have your hair professionally styled, experienced hairdressers in Orem or other areas definitely know what to do. While your hair is being pampered, you can ask your hairdresser for advice regarding safe ways to style your limp or damaged hair, so that next time you try styling on your own, you won't end up with disastrous results.