You probably dread salon visits if you have a tender scalp or brittle hair. Some treatments, after all, have intimidating chemicals laced on them, as proven by the acrid odors they emit. But how can you have healthier hair if you shy away from salons?
A good hair-care regimen is key. Choose a shampoo suitable for your hair type, preferably a sulfate-free one. Moisturize your dry locks with a conditioner, and comb and dry your hair gently. Skip the heating tools, unless you'd use a heat protectant, such as a thermal protection spray. Go easy on styling as well.
But while a good everyday routine makes your hair more manageable, it doesn't fix it for the long-term. As such, you'd morning preparation time always takes longer. You'd set the alarm too early each day, robbing you of more precious sleep.
Fortunately, you don't have to steer clear of salon treatments altogether. To ensure that your hair won't get damaged even further, check out trusted natural hair salons because they offer safe treatments for your hair type. Check out the following to find out which hair treatment is right for you:
1. Cellophane
Cellophane hair treatment has been around since the 90s. It is a safer way to color your hair semi-permanently. Unlike chemical dye, cellophane adds luster and shine to your hair, and needless to say, it contains no harsh chemicals.
People with "virgin" hair usually choose cellophane over chemical dyes. That's because the treatment leaves a more subtle hue, as opposed to vibrant, opaque color. As a result, the hair would still look natural, but with more silkiness, volume, and life.
Cellophane is best for dry, dull, or coarse hair. It also works great in frizzy locks. Even those who already got previous treatments, such as perming, rebonding, relaxing, can also restore their hair's vigor through cellophane. Indeed, it's an amazing treatment for almost any type or condition of hair.
However, it's not recommended to have cellophane multiple times in a short period. Your stylist will normally suggest letting your hair rest first before going for another round of treatment.
2. Hot Oil
Hot oil treatments give your hair shine and seal its cuticle. It's perfect for dry and damaged hair, usually the result of chemical dyes.
You can also DIY your hot oil treatment. Coconut oil, olive oil, jojoba oil, and lavender oil make effective natural hot oils. Apply it to your hair every week or more frequently, depending on how dry or damaged your locks are. After multiple times of doing the treatment, your split ends will decrease and grow less, your hair will become more moisturized, and your dandruff will go away. Hot oils also stimulate blood circulation in your scalp because of the massaging you'd do. In turn, your hair can grow faster and more healthily.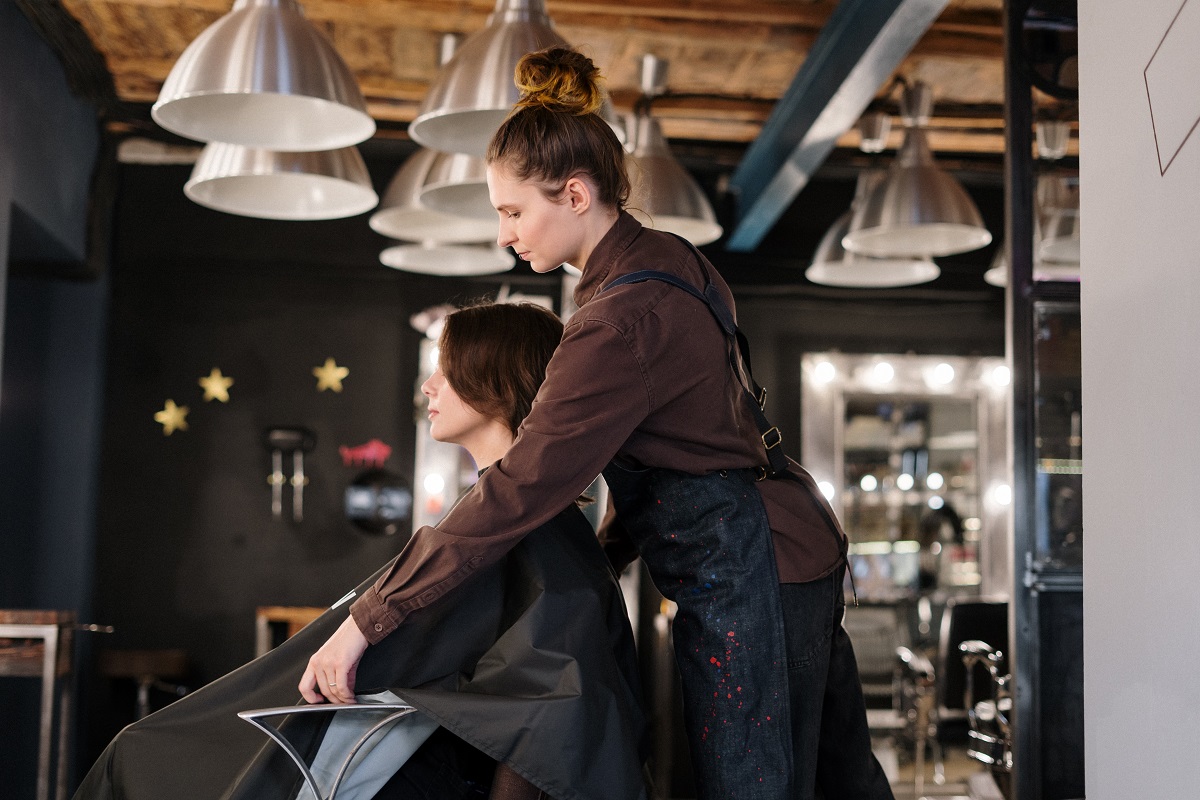 3. Moisture Treatment
If your hair has been excessively damaged by heat, moisture treatment will revive it. It's the creme de la creme of deep conditioning treatments. Like hot oils, moisture treatment also eliminates split ends and increases shine. You can have it as a complementary treatment to hair dyeing or heat styling. The treatment also includes a relaxing scalp massage.
4. Keratin Treatment
Since a Brazilian Blowout is too harsh and therefore damaging, look into keratin as an alternative. A basic keratin treatment penetrates into the cortex of your hair, delivering shine, nourishment, and silkiness.
Note, however, that some salons refer to their Brazilian Blowout as keratin as well. If you happen by those salons, ask if their keratin treatments are formaldehyde-free.
Also, note that keratin uses heating tools, such as a blow-dryer and a flat iron. But they're nothing to worry about because the heat will seal your hair cuticle and lock the blend of ingredients into your tresses. As a result, your hair will display a smoother, more lustrous finish.
5. Scalp Treatment
For stubborn dandruff that resists anti-dandruff shampoos, salon scalp treatment will be their end game. It fixes dry, flaky, and even oily scalp. In fact, the treatment is also called "scalp facial", and it is a growing trend in Japan. Well-known hair care brands also sell it over-the-counter, so you may DIY your treatment.
Scalp facial is ideal for all hair types. Add it to your daily hair care routine, and you'd never itch a day in your life again.
6. Detox Treatment
As its name states, detox treatment relieves your locks of all product buildup, from dyes to styling products. It removes impurities and renews the health of your hair. If you use too many styling products and only wash your hair every so often, detox treatment is perfect for you.
With these safe treatments in your options, you'd start appreciating salons more. There's really nothing daunting about hair treatments at all, as long as you'd avoid harsh chemicals and dyes.