The warm English cottage-style design trend sweeping social media can make your house seem more rustic and connected to nature than ever before. English cottages are distinguished by their warmth and use of indigenous and traditional materials inside and out.
Expansive gardens and roof tiles define this architectural style. The rustic interiors brim with wooden and personality-filled antique furnishings. English cottage-style decor incorporates ancient and contemporary components to reproduce the look and feel of a charming country house in England. How do you achieve this aesthetic, then?
Building the Iconic English Cottage Roof
You can spot an English cottage from a mile away just by looking at its thatched roof. A thatched roof is a dense covering of harvested reed, rush, or straw that was put to insulate and contribute to the rustic beauty of the dwellings.
Having a thatched house increases the value of your home. There are a significant number of thatched properties on the market in the United Kingdom. It can also be a wise investment. Thatch is a durable material, and the kind you have will determine how long it will last. With the proper care and attention, the water reed may live for up to 40 years or more.
What Are English Cottage Walls Made of?
Cottages were frequently constructed of stone or brick on the first level and timber or a combination of wood and metal on the second story to make the most available. Wood is a popular choice because of its warm color and varying textures. It has long been regarded as a timeless material in interior decoration. It effortlessly brings together beauty and comfort in interior spaces.
Incorporating wood into wall treatments and other surfaces provides character and texture critical in creating depth. It can also help to enhance indoor air quality by reducing humidity levels in the home. It can absorb and release moisture, allowing it to maintain a balance with the surrounding atmosphere.
Unlike other building materials, brick has an easy traditional appearance, and it genuinely endures the test of time. That makes it the ideal choice for a vintage English cottage home. The use of soft red bricks and flints is very English. Brick walls provide individuality to any space by becoming the focus or background that compliments or contrasts with the other factors in the room, depending on the style. Regardless of whether your style is industrial or rustic, the beauty and regularity of a brick wall can bring texture and beauty to any interior design project.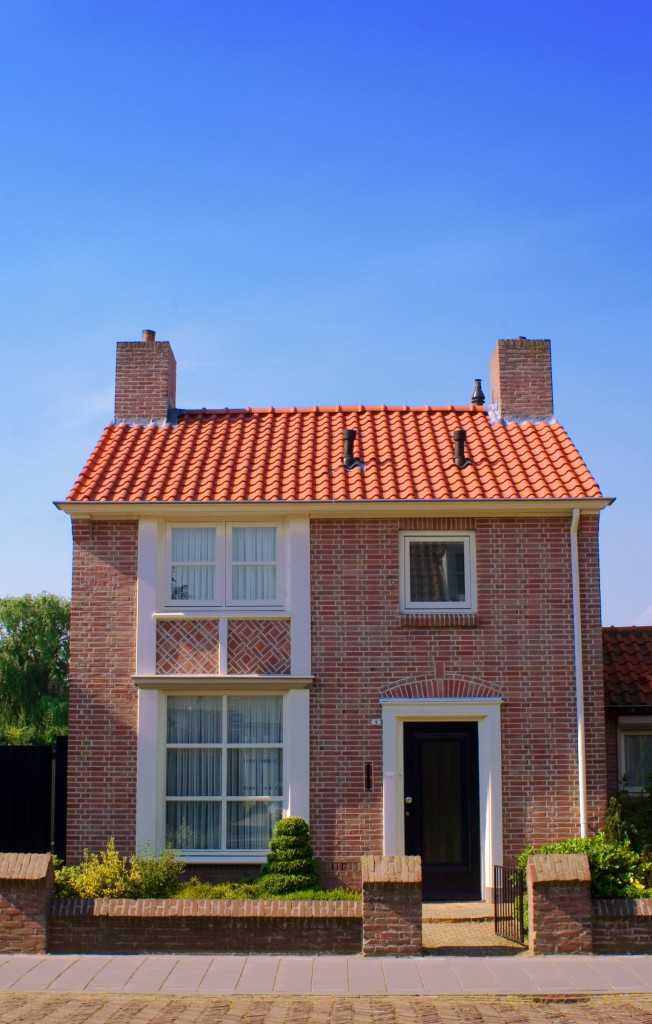 Focusing on the Door and Floor
First impressions are essential. Your front door is the key to enhancing your home's curb appeal, which is exceptionally significant. A few thoughtful details may make the difference, whether in greeting guests or communicating your unique style.
A Georgian front door is distinguished by its fine craftsmanship and meticulous attention to detail. It is often adorned with paneling and a glazed grid window pane. This kind of front door, which is often painted, is ideal for country homes and cottages.
For the flooring, it's recommended to go with soft floors made of wool and cotton. The cottage style has a different connotation, depending on who perceives it. Some people see the inside of a rural cottage, while others envision the interior of a beach cottage. Others connect cottage design with American, while others immediately think of a French or English cottage interior design style.
Whether in a vibrant floral design, a traditional plaid pattern, or an understated natural tone, the addition of carpet provides instant comfort and color. If you want to give your country house personality and visual warmth, choose a vibrant design.
Boosting the Charm with the Right Interior
Professionals such as architects have mastered the art of constructing picture-perfect houses that capture the cottage home's appearance and feel. They have the ability to recognize and highlight particular decor pieces and furniture from the right furniture stores.
Warm, comfortable, and ready for any seasonal shift, rural homes require a layered approach to textiles. This includes throws, rugs, and blankets, and they need not be perfect matches in color. When it comes to English cottages, the slight variation can suffice.
Traditionally-motif designs typically work well in country homes, too. Floral, tartans, and subdued heritage colors are excellent for textiles and furniture upholstery.
English cottages are characterized by beautiful floral patterns, cozy furnishings, and a casual but dignified style. Tiny dwellings, in general, are considerably prettier than regular-sized ones. But little English cottages are the cutest of them, and they are trendy in the United Kingdom.
Fireplaces, thatched roofs, and gingerbread trim contribute to the cottages' appearance as if they've leaped from the pages of a tale book. Feel free to dream about constructing a fairy tale home in the middle of a forest someplace in your backyard. It may hold the secret to your own happily ever after.