You must be coming to terms with some new terminologies like cosmetic tattooing, micro-pigmentation, and face tattoos. These are modern techniques that have a more subtle appeal than yesteryear's makeup looks. Look at popular websites, and you will know what we are talking about. You should not confuse between permanent makeup and semi-permanent makeup, though.
Permanent makeup is more about filling the superficial skin layer with pigments and lasts long. On the other hand, semi-permanent lasts for a shorter duration. Both are a class apart and trending. Apart from celebrities and social media stars, commoners are also going for semi-permanent makeup, which gives a better finish. Now, you do not need to lose sleep over makeup.
Here you will learn about some top semi-permanent makeup trends.
Lip Coloring
Now, your lip stain will not get rubbed off, no matter what you sip at. You can get ready for the gala night in the days to come. Lip tinting or lip coloring gives you the best and well-defined lip colors. You may have thin lips or thick ones, but getting this lip coloring treatment can give you those perfect bow-shaped lips. Look sensual throughout the day with the best colors that suit your skin tone. You can choose nudes or some bold colors as well. It depends on your tastes and fantasies. Aestheticians use intradermal micro-pigmentation to give you a look you want.
You need not worry about hygiene as only the best goes inside the skin. The aestheticians use 100 percent disposable systems to give your lips a fuller look. It might cause some bruising and swelling, as with other such procedures. However, they usually subside in a few days. If you want to look fresh and appealing at all times of the day, go for it.
Brow Architecture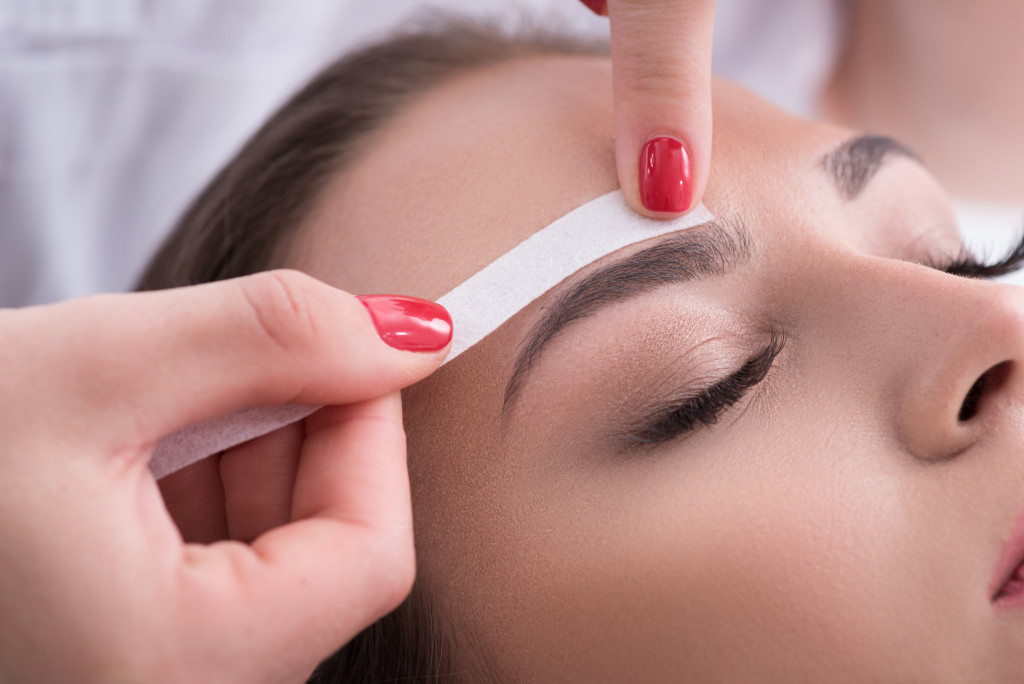 This is another trend that youngsters cannot stop talking about. You can try one of the semi-permanent ways to sport well-defined and bushy brows. It is a hassle-free way to look great without having to take the pains of applying a pencil or powder meticulously. Also called eyebrow embroidery or microblading, it is a customized approach to each face shape. It involves using a pen and a nib, cutting a few lines through your skin resembling hairs. Most dermatologists and trained aestheticians perform this on the epidermal layer of the skin.
The best part about this technique is that it is entirely safe. Secondly, it does not penetrate the deeper layers of the skin. It stays for 18 months approximately. The processes create hair-like tattoo strokes on the epidermis and take about an hour. You might need a top-up session in two months for areas that did not heal properly. Get the best shape and color that suits your looks and lifestyle.
Lash Extensions
If you are tired of fixing false lashes with glue onto your natural lashes, you might try this out once. Moreover, this might prevent accidents like one lash coming off and hanging in mid-air at a dinner party. The look isn't as realistic as you would want it to be, either. Here come lash extensions.  It is yet another discovery in the semi-permanent makeup industry.
If you take good care of these, they can last up to two months. Moreover, it is completely safe if you are heading to the right technician. However, do ask for the ingredients in the glue that the salon is using. Butyl Cyanoacrylate and Octyl Cyanoacrylate are considered safe ingredients.
Now, you can get up each morning looking pretty. Refills do not cost a lot either. It depends on the gap in between. If you are going for refills, quick enough, you might need fewer fill-ins. A good technician generally studies the shape of your face and jawline before suggesting the length and thickness. Do keep in mind that you won't be able to use the mascara for as long as you have them.
Hair Extensions
Hair extensions are a part of your overall makeup and look. It can add length and thickness to your hair in no time. If you are committed to only one finish, you can go for permanent extensions. However, if you love to change your style every day, go for the clipped ones. You should head to an expert, as always, for such techniques. It also dictates the type of chemicals the technician will be using. With fast application techniques, you don't need to spend hours at the salon every week.
Tape-in hair extensions are the ones that are the best. But keratin bonded and sew-ins are not as bad either. There are multiple benefits of this exclusive method. You can hide split ends, damaged hair and add color without hampering the tone of your original hair.
These are a few new-age makeup and cosmetic procedures that are trending. Go for them, and get over the hassles over getting ready every morning.