With the rise and popularity of new home designs, building a home that is perfect for entertaining has never been more popular. As people gain more disposable income and want to spend it on taking vacations or enjoying their homes, designing an attractive home has become one of the top priorities for families across America.
It can be overwhelming to set out to plan your dream entertainment experience, but there are some things you should consider before beginning your transformation into a host extraordinaire.
The following list of entertaining ideas will help you build the perfect party-ready home that all of your guests will rave about.
1. Recreate a Hangout from your Childhood
While bigger is better when it comes to entertaining, going small and bringing back nostalgia can be the key to a successful party. Your guests will love relaxing in a space that reminds them of their own childhood homes or favorite hangouts from TV shows. You don't have to add all of the elements from the show for this to be an effective idea—simply creating a sense of familiarity is enough for guests to feel satisfied.
As an example, consider setting up your home with some fun furniture items, such as bean bag chairs or a vintage-style phone booth. Be sure not to go overboard with these ideas, however! Guests just want a familiar space that can relax and recall happy memories.
2. Outdoor Spaces are a Must for Entertaining
There is no better way to entertain than on the great outdoors for most people. Whether you lay out some cushions on your back deck or set up an outdoor movie theater in your backyard, having an area of your home that feels like its own separate world will help your guests feel welcome and comfortable.
Create seating areas with unique seating options so that every guest has somewhere fun to kick their feet up during games or conversations. You can also get installed a virtual target shooting system or an outdoor bowling alley to make outside spaces even more fun.
3. Entire Wall for Video Games is the Way to Go
While TV screens are still popular for socializing, more and more homeowners are choosing to replace their old flat-screen TVs with a wall of video game stations. This is becoming increasingly popular among families with young children because it gives everyone the chance to play together instead of taking turns staring at one screen.
You can set up some comfortable seating areas around each station so that guests can watch as well if they don't feel like participating in the fun themselves.
4. Make Every Room Functional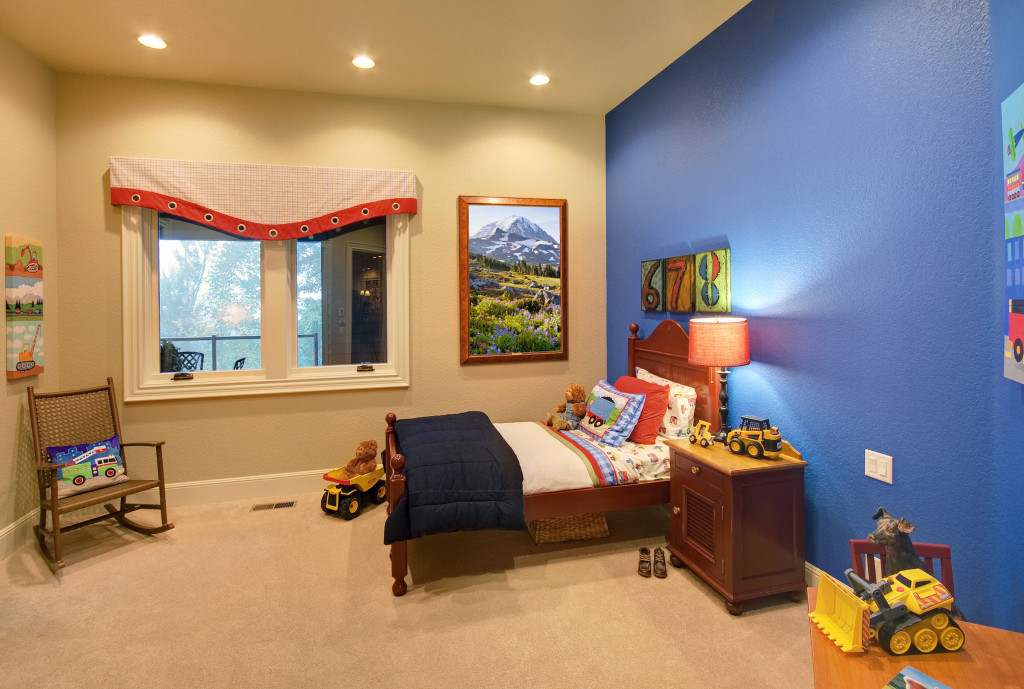 The biggest mistake many people make when designing their perfect entertainment space is forgetting about functionality. When you're building your home theater or outdoor lounge, be sure to think about how people will move through different areas and pick furniture that will be easy to move when you need to get from one room to another.
Don't worry so much about matching colors or styles—think more about how much space things will take up and whether they can be shifted around easily when it comes time for a party.
5. Have a "Secret" Room
The best homes have a certain amount of secrecy built in to entice guests and provide them with adventure. Whether you create a hidden passageway that leads into an underground tunnel or simply set up a secret bookshelf that slides open, adding something unexpected is going to make your home even more entertaining for friends and family.
This is also a great option if you want to keep the kids entertained at adult gatherings! As an example, consider hanging up a poster of an open book. Behind the book is actually a button that will silently take guests to another room where they can enjoy their snacks and cocktails in peace.
6. Make It Multigenerational
Remember when it was difficult to find things your parents would like at the same party as your friends? With advances in entertainment technology, now you can entertain many different generations with ease. Add some bean bag chairs or virtual reality games into your latest family project for all ages to enjoy simultaneously.
Many families are opting to build game rooms in their basements because this allows them to split off from the crowd during parties and connect with each other privately while still staying close by if needed.
All entertainers have in common that they understand what makes their guests feel comfortable- and how to keep them entertained. Whether you're hosting a party for adults or children, there are many different methods of entertaining your guest's needs during the event. With so many options, it may seem daunting at first, but don't let this discourage you! We hope these six ideas will help get your creative juices flowing when designing your perfect home entertainment space.