Beauticians are skilled and knowledgeable individuals who use their expertise and talents to give their clients hair care, beauty treatments, and advice. Clients can be treated to a range of services by beauticians, including:
They will color, style, shampoo, and cut your hair
They can also provide scalp and massages treatments
They can also apply cosmetics, educate others to do so, and advise clients on how to do so
They can do hair removal procedures such as waxing and wig dressing
They can also offer manicures and pedicures
So, after knowing the basics, are you still an aspiring beautician or cosmetologist looking to break into the ever-expanding and exciting world of beauty? Then it's time to go on an exciting road of growth, self-discovery, and establishment as a successful beauty expert.
Here's a helpful guide to assist you in reaching your goal.
Learn About Beauty Schools and Enroll
Training to become a beauty professional is not offered as a degree at most four-year colleges and institutions.
Rather, independent vocational cosmetology schools, technical institutions, and community colleges provide excellent curricula for aspiring beauty professionals, including but not limited to PDO thread training courses and cosmetic tattoo training courses.
These programs might concentrate on a single aspect of beauty, such as hairdressing, or they can be all-encompassing cosmetology programs covering nail care, haircutting and dressing, and skincare. Some cosmetology courses are available online, and full-time students can usually complete programs in nine months.
Find Your Forte
You can enroll in an all-inclusive program that includes haircutting, cosmetics, coloring, styling, face and hair treatments, skin care, nail art and manicure care, and wellness therapies such as skin rejuvenation and spa treatments, among other things.
You can also start with fundamentals and then specialize in any one aspect of beauty, depending on your interests or career goals. Alternatively, you can jump right into a program and work on honing your abilities and skills.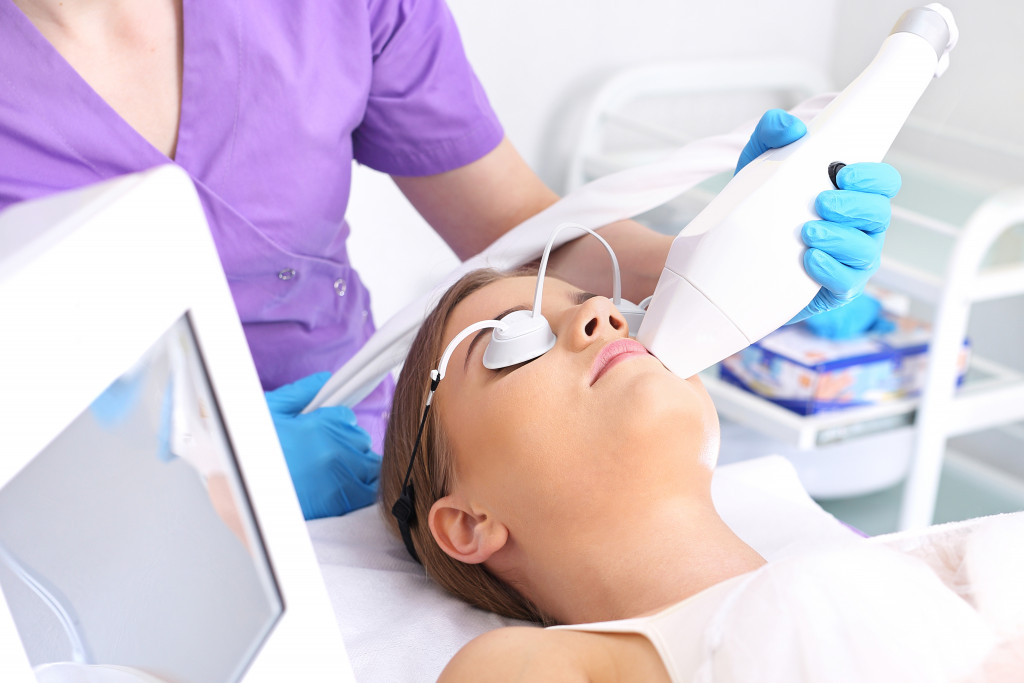 Research Beautician Career Duties and Education
Beauticians perform waxing, hair styling, massages, cosmetics, skin and nail care, and eyelash and eyebrow treatments, among other services. Laser therapy, electrolysis, and permanent cosmetics are some of the advanced therapies that may be accessible.
Beauticians may provide advice on hair care, skincare, makeup, and, in some cases, fitness and health. While the majority are skilled in various areas, the majority specialize in one, such as hair or nails. A vocational or beauty school is where beauticians receive their education.
Complete an Apprenticeship
Apprenticeships give beauticians more hands-on experience in various beauty disciplines. An apprenticeship might last anywhere between one and three years.
Beauticians must stay current on the latest trends, techniques, and products even after completing an apprenticeship. Many people attend beauty exhibitions, seminars, and training programs.
Work Under Professionals
You can also work as a beauty instructor under the supervision of a professional beautician. As an intern, you will learn about all facets of the profession. You'll learn about various beauty products and how to use the best on the market for your clients.
There are several employment openings in the beauty sector, many of which are offered by top specialists. You are welcome to join them, learn from them, and get experience.
Develop Interpersonal Skills
You will be dealing with people all the time if you work in the service business. You must be engaged and receptive to clients and peers whether you work in a beauty clinic, a salon, or a freelance professional. A beauty professional must develop the following interpersonal skills:
Creating lasting impressions — means being able to leave your mark in any social situation. Some see this as the mark of being memorable.
Effective communication — entails public speaking, learning to make presentations, and communicating your ideas to big groups
Master conversationalist — use this to build rapport with your clients and socialize with your employees
Be Resourceful
The beauty industry is constantly changing. If you want to advance as a professional and become a go-to expert for your clients, you must keep up with market trends and style concepts, as well as new products and treatments. You will stay ahead of the game if you are informed and knowledgeable.
Hone Your Business Skills
If you wish to start your own business or work for yourself, you'll need to learn business and administrative skills such as:
The ability to sell products, treatments, and upsell to existing customers.
Manage day-to-day activities such as appointments, vendor management, inventory control, and supplies.
Know what's going on in the market and who your competitors are.
Get a License
All beauticians in every state must be licensed in which they intend to practice. Passing a practical and written exam is part of the licensing process. Every few years, licenses must normally be renewed.