The leaves are already changing colors from green to crimson. Prepare yourself for the touch of the coldest wind-fall is just around the corner. Here are some ways to keep warm and comfortable throughout the cold season:
1. Layer your clothes
This can keep the body temperature warmer, as layered clothes trap heat, allowing you to stay comfortable. Start with a long sleeve shirt or turtleneck, layer a sleeveless dress, then wrap around a cashmere shawl to add more style to your outfit. For a finishing look, pair them up with boots or pumps. With this, you can stay warm while looking fashionable. Don't forget to wear gloves to protect your hands, too!
2. Wear socks
Our blood circulation slows down during winter. And that's when our feet get cold. That's a normal response of the body to cold weather, though. Is there a better way to keep your feet warm than wearing thick socks? So take out those funky socks you have been hiding in your closet. Pair them with fluffy house slippers, and you sure will feel more relaxed at home.
3. Serve hot drinks
Nothing is better than drinking a hot cup of tea or coffee while chilling at your veranda and watching the leaves fall to the ground. To make the bond more enjoyable with your friends and loved ones, serve some hot beverages.
Almond milk with cinnamon, chocolate coconut milk, and creamy hot vanilla are the best choices. Do you prefer something healthier? You may try ginger tea with lemon, chamomile tea with honey, lavender tea, or peppermint.
4. Cook warm soup
Warm soup is the favorite comfort food during the cold season, and it's super easy to do. Just heat some butter in the pan, add water, and flour. Once it boils, add in the sliced mushroom. Sprinkle some salt and spices. Viola! You already have a hot mushroom soup that you and your family will surely enjoy.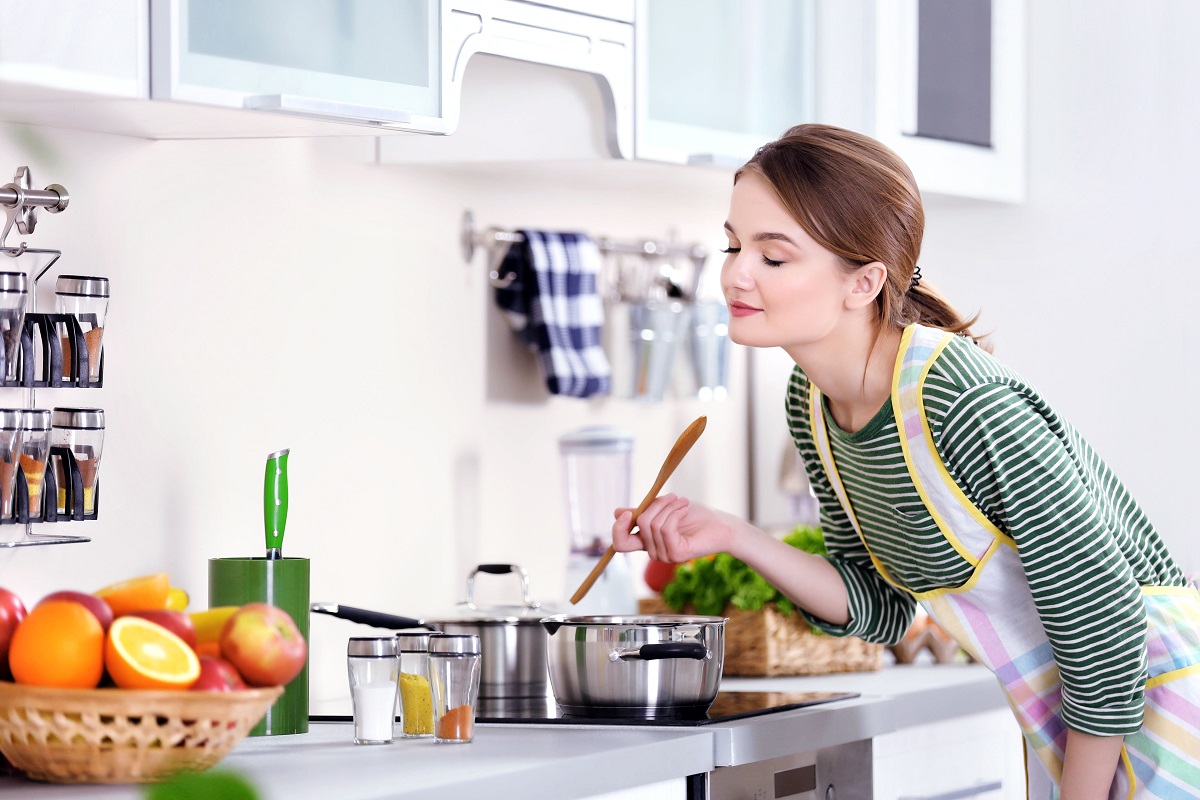 5. Insulate your home
Insulating your home is the easiest and cheapest way to keep your home warm this fall. You can use tin foil to cover the back of the radiator attached to the wall. This takes the heat back into the room, keeping it warmer. Curtains with thermal linings are a great alternative, too. By preventing the hot air from coming through the doors and windows, they offer enough insulation.
6. Insulate the floor
The National Energy Foundation (NEF) says that uninsulated floors account for 10% heat loss. Insulating the floorboard won't necessarily make it warmer, but it can trap heat. One more reason to consider insulating your floor is it can make your house fire resistants. The layers serve as barriers against flammable substances. You may use fillers to fill the gaps between the floorboard. Underfloor insulation is a better choice for those who have hatch access.
7. Fireplace
Another way to keep yourself warm is by sitting near the fireplace. The only downside is it may lead to heat loss. When the heat builds on the surface, it can get sucked out of the crevices such as your chimney. Installing a glass door can quickly fix this, though. It traps heat. Also, it prevents hazards associated with the fireplace. As we all know, logs can tumble out of the row, which may cause injuries.
8. Keep the vent open
It may sound odd to keep the vent open when the room isn't in use. But Mark Dawson, the COO of One Hour Heating and & Air Conditioning, says that a closed vent will continue to pull the air out, as your HVAC system is designed to heat your home. The air pressure pushing against a closed vent might also cause more damage. So it's best to keep your vent open even if nobody's home.
9. Humidify your home
This device adds moisture to the air. Apparently, by adding enough moisture in your home, you can keep it warmer. This also prevents skin irritation caused by too much dryness. Don't have a humidifier? Boil water in a large pot then places it near the radiator. The latter will blow away and distribute the moisture inside the house.
10. Stay Active
With physical movements, thermogenesis or the internal body heat gets activated. This helps you stay warm and burn calories at the same time. Although it's more challenging to keep your body moving in the cold season, try squeezing in at least a 15-minute exercise in your daily routine.
There you have it! The different ways to keep yourself warm and cozy, so you can embrace and enjoy the cool breeze of autumn.