Planning your wedding can be daunting. You have a lot to think about, from organizing the venue to budgeting everything! But don't forget about your wedding look. Your wedding is a special day, and you want to look your best. About six months to a year before your wedding, start thinking about what kind of look you want to go for.
With the right tips, it can be easy and fun. Here are some of our best tips to help you create the perfect look for your big day.
1. Consider your theme
Your wedding look should be cohesive with the overall theme and aesthetic of your wedding. If you're having a rustic, country-themed wedding, a sleek and modern gown might not be the best fit. Similarly, a bohemian dress might not be appropriate if your wedding is in a grand ballroom.
You want your wedding look to reflect the overall feel of your big day. If you're unsure about what will work, consult with a wedding planner or stylist. They'll be able to help you choose a look that fits your theme and venue. You can also browse wedding magazines and websites for inspiration.
2. Research bridal stores
Once you have an idea of the style you're going for, you should start looking for a bridal boutique with dresses that fit your taste. Research different stores in your area and read online reviews. Schedule an appointment in advance so you can try on dresses.
When you're at the store, pay attention to how the staff treats you. They should be helpful and accommodating. You should also feel comfortable asking them questions about the dresses and the store's policies. If you don't feel good about a store, move on to another.
3. Set a budget
Before you start shopping, you must set a budget for your dress. Wedding dresses can be expensive, so knowing how much you're willing to spend is essential. Once you have a number in mind, you can look for dresses that fit your budget.
Don't forget to factor in the cost of alterations. Most dresses will need to be altered to fit you perfectly. The cost of alterations can vary depending on the type of dress and the amount of work that needs to be done. For example, a simple hem might cost less than $100, while a more complex alteration for lace and beaded gowns could cost upwards of $500.
4. Choose the right fabric
The type of fabric you choose for your dress can have a big impact on the overall look and feel of your gown. Try a dress made of tulle, chiffon, or lace for a romantic and feminine look. If you want a more sleek and modern look, go for a dress made of crepe, satin, or Mikado.
And don't forget the undergarments you'll need to wear with your dress. If you're opting for a strapless or backless gown, you might need to buy a special bra that will support you and stay in place. This is something you should discuss with your stylist when you're trying on dresses.
5. Accessorize
Your wedding dress is only one part of your overall look. You'll need to choose the right accessories to complete your wedding day ensemble. First, you'll need to pick out your shoes. Choose a comfortable pair that you can wear all day. You might also want to invest in a couple of wedding day shoes, which you can change into for the reception.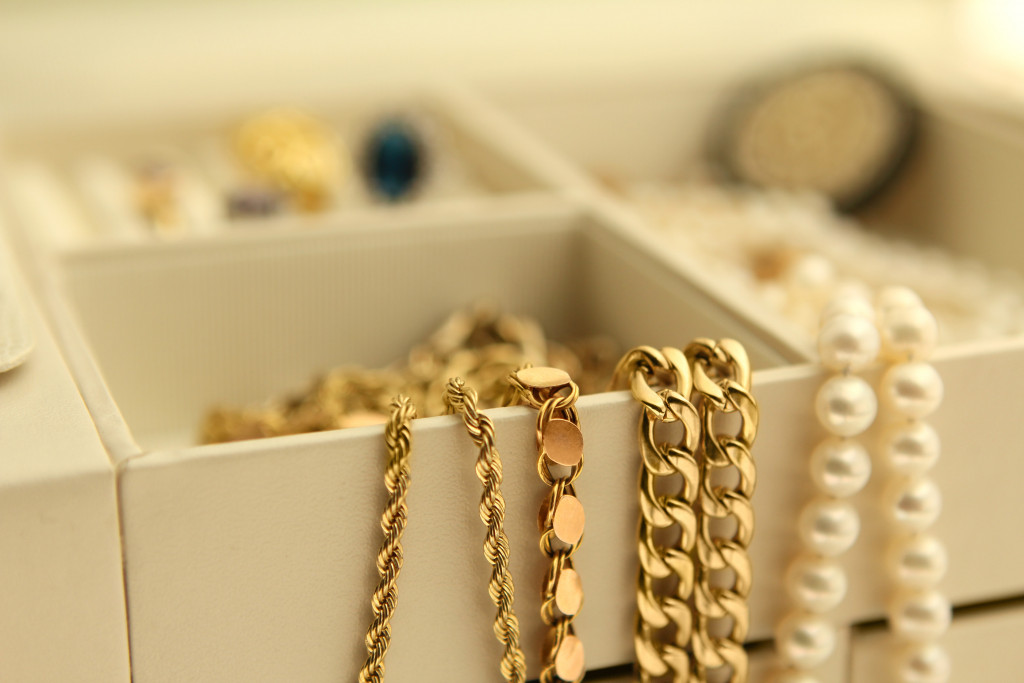 Next, you'll need to choose your jewelry. If your dress is simple and understated, you might want to go for a statement necklace or a pair of dramatic earrings. If your dress is already pretty embellished, stick to more simple jewelry. You might also want to consider wearing a veil. Veils come in various lengths and styles, so you can choose one that fits your overall look.
6. Think about your hair and makeup
Your hair and makeup should complement your dress and overall wedding day look. Schedule a hair and makeup trial with a stylist before your big day so you can try different styles.
When it comes to your hair, you might want to keep it simple if you're wearing a statement veil or a dramatic piece of jewelry. If you're opting for a more understated look, you can try a chic updo or loose waves. Always test out your hair and makeup before the big day, so you're not surprised by how you look in photos.
Planning the perfect wedding look can be a lot of work, but it's worth it when you walk down the aisle and feel confident and beautiful. Following these tips, you can choose a dress and accessories that will make you look and feel your best on your big day. If you're unsure where to start, schedule a consultation with a wedding specialist. They can help you choose the right dress and accessories for your unique wedding day look.