Never has there been a time when you want to give in to your wanderlust. All those unheard-of austerity measures to curb the virus should have made you long to get out of here and go for it. It's but natural. As long as you have your vaccine passport in tow, why not? There's nothing more uplifting than to see places you used to see in a postcard in person. Lucky for you, the list of countries open for American travel is growing longer by the minute. You may want to spend a week in a tropical paradise to remind you of the joy of living.
But before packing up and hopping on the plane, know that setting your sights on a terrific travel destination is one thing; enjoying a once-in-a-lifetime vacation to the full is another. And all that has to do with timing. Think of it as you would the otherworldly Aurora Borealis. To have the best seat to watch the northern lights unfold, you need to be in the right location at the right time.
Worry not, however. There are tried-and-tested ways you can come up with the best time to reach a tourist destination. When you do, you will have better chances to get to the place and be in the best position to enjoy your destination.
Watch the Season
In any tourist destination, there's a peak season and a low season. During peak seasons, everybody seems bent on getting to a particular spot. It's like an army of birds flying to complete their migration. Of course, people are not controlled by a seasonal calling to be at a certain place. We intentionally plan our travels.
So if you want to have a better shot at enjoying a particular destination, you shouldn't follow the flock. When the need is high, the prices soar.
Thus, to be in Europe in June might not be a good idea after all. June is summer in Europe. That means just about everyone in that continent would want to go out of the house and enjoy beating the sweltering heat. Not only will you be competing with a lot more people to tourist destinations there, but also entrance prices to these spots rise higher.
If you want to enjoy discounts, Europe during autumn should be cheaper. Accommodations carry lower price tags, and there are not as many crowds as in summer.
Therefore, you must do your due diligence before you pick a date to travel. Not doing so could mean you're throwing hard-earned money away.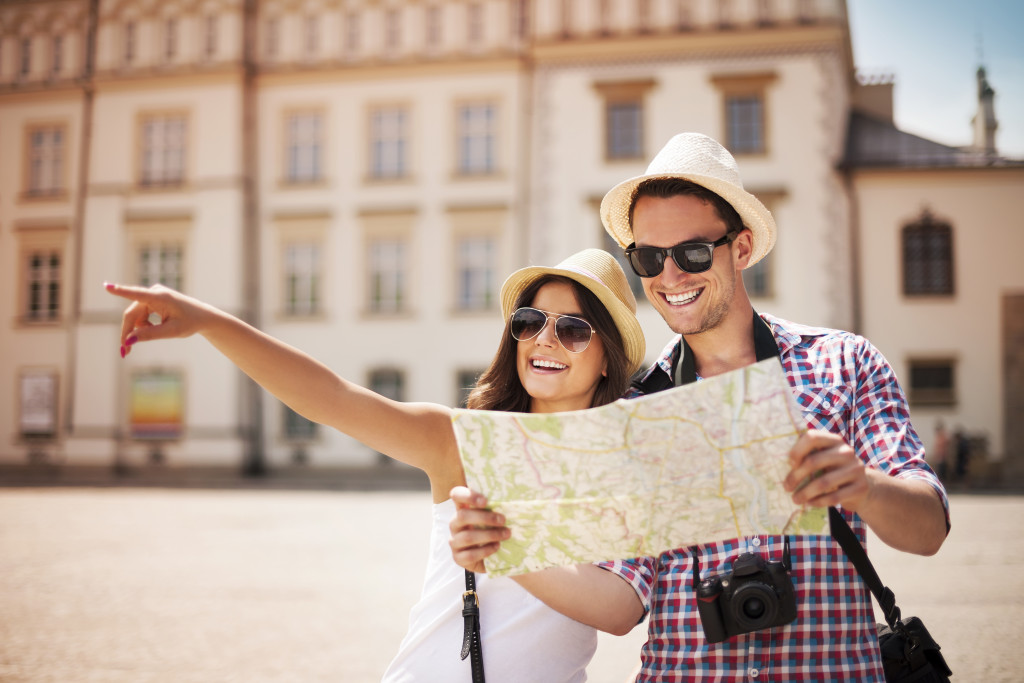 Find a Travel Companion
Bear in mind that traveling with a buddy can lighten your load. You have someone to rely upon through thick and thin and ensure both of you get home safe.
Moreover, you can make it a travel date. Traveling with your special someone can be a great way to cement your relationship. If you want to be with someone but are unsure where to look, a matchmaking service can help you. As these services are thorough, finding a good match to be your lifetime partner and travel with you is easy.
Check Weather or Natural Disaster Patterns
It also pays to read the news. Even better, it pays to study and establish natural disaster patterns. For instance,  the Atlantic hurricane season usually happens from early June to November. If you plan to visit the Caribbeans during those times, you may be in for one unpleasant surprise.
Additionally, if you hate the rains, you might not want to go to Hawaii by November. That's the time when the rains are at their peak. A good window for you is from March to September when the rains are their lowest and temperatures are at their highest. The same goes for the Pacific islands in Asia. If you want to enjoy the most sun, arriving before the yuletide season works best.
Then again, it all could boil down to what you want to do when arriving at your travel destination. For instance, if you want to go backpacking from Argentina to Chile, take into consideration that the border closes by June due to snow.
Book Ahead
Once you've done your research, you need to stay a step ahead and book reservations. That can mean plane ticket booking and hotel accommodations. Check ahead if you need other reservations to be at an event.
A good example here is seeing Aurora Borealis in Iceland. Ideally, that should be from December to May. Even when your options are wide, your due diligence should ensure you get the best seats in town.