Navigating the dating world can be daunting, especially for those who have lost a spouse. Widowed dating sites and apps have emerged as supportive platforms, providing a safe space for individuals to connect, share their experiences, and perhaps find love again after a painful loss. These platforms not only cater to the unique circumstances of the bereaved but also foster a compassionate community that understands the intricacies of their journey.
This guide aims to steer you through the myriad options available, presenting you with a curated list of the best dating sites/apps free for widowed individuals and a few dating tips . These platforms have been selected for their compassionate approach, user base quality, and commitment to providing a secure environment for love to blossom once again. Read on to find your perfect match and embark on a new chapter in your life.
List Of 10 Best Widowed Dating Sites/Apps For Free
eharmony
Since its establishment in 2000, eharmony has served as a beacon of hope for singles in search of love. It provides a nurturing platform for widows and widowers, helping them find fulfilling and joyful relationships. By offering a complimentary account and a comprehensive compatibility quiz, eharmony simplifies the dating process by delivering highly compatible matches straight to you.
This dating platform has leveraged psychology to foster enduring connections, resulting in over 2 million relationships and marriages in the U.S. alone. For those leading busy lives, eharmony offers a free dating app that provides the same benefits as the website, allowing you to meet new people and find your perfect match.
Match.com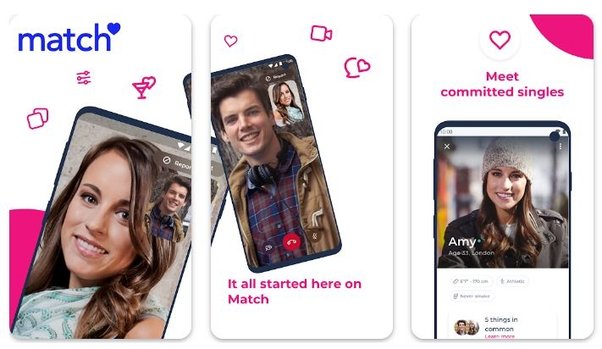 Match.com is a widely recognized and reputable dating platform that caters to the diverse needs of individuals. With a membership base of over 30 million and a monthly user count of 13.5 million, the chances of finding that instant chemistry are significantly heightened. What sets it apart is its inclusivity, as it does not solely focus on millennials or young singles, making it an ideal choice for those pursuing genuine, long-term relationships. While it is not completely free, starting with a basic membership allows you to dip your toes in the water before committing to an upgrade.
Zoosk
Are you a senior looking for a dating app that caters specifically to your needs? Look no further! Zoosk is an excellent option for widows, offering a more effective and tailored dating process. With a comprehensive personality test and meticulous vetting of applicants, Zoosk goes the extra mile to help you find someone who not only shares your interests and values but also understands the unique experiences of being a senior. It is a paid service, but the free trial option allows you to explore its features before upgrading.
SilverSingles
SilverSingles is a reputable dating platform catering to singles over 50 who have lost their partners. With a verified membership base and advanced security measures, it ensures protection against romance scammers. Free membership offers access to search filters and profile liking without any cost. Subscribing allows free members to enjoy unrestricted access to photos and messaging, guaranteeing an authentic and meaningful dating journey. Upgrade to premium for unlimited messaging, though it's optional – no credit card is required to join the dating pool.
Widows or Widowers
Widows or Widowers is a unique online dating site exclusively for those who have lost their spouses. Founded in 2004, the platform understands the grief and pain of widowhood. It provides a supportive community for widows seeking online dating advice for widowers and vice versa, offering a chance to find love after loss.
This dating site is designed for widowed singles, providing a seamless sign-up process and prioritizing safety with features like Online Dating Protector. It's a standout platform, offering free services exclusively for widows and widowers of all ages. With separate sections for young and senior individuals, dedicated customer support, and comprehensive help pages, it ensures a smooth transition into the world of online dating.
OurTime
OurTime is a senior dating site that helps divorced and widowed singles in their 50s, 60s, 70s, and beyond find love and rebuild confidence. It provides a safe and inclusive community for those ready to make a fresh start in the dating scene.
OurTime is the perfect platform for widowed individuals seeking companionship and romance. With user-friendly features like profile creation, search functionalities, and messaging, older men and women can easily connect and find new friendships or relationships, helping them move forward from the grief of losing a loved one. It has a free membership option with limited features, and upgrading allows access to additional features.
Christian Mingle
Christian Mingle is a trusted dating site for Christian singles seeking meaningful relationships within the Christian faith. It provides a safe and spiritual environment to connect with like-minded individuals. Free membership grants access to local profiles and limited messaging options. Find love and companionship with a man of God through this online platform.
Elite Singles
Elite Singles is an upscale dating website for widows, prioritizing quality over quantity. With a high percentage of users holding advanced degrees, the majority are seeking meaningful relationships. This highly effective platform has helped thousands find love every month.
Elite Singles offers registration, profile browsing, receiving matches, and online flirting. Full members can send private messages to widows or widowers by subscribing to a paid plan, ensuring user privacy and safety.
The Widow Dating Club
The Widow Dating Club is a beloved dating site for singles who have experienced the loss of a spouse. Operating in the United States, United Kingdom, and New Zealand, it offers a supportive platform where single women can honor the memories of their late husbands while forging new connections with individuals who comprehend their journey of grief. With user-friendly access and advanced SSL encryption technology, it ensures a secure and scam-free environment for its valued members.
DateMyAge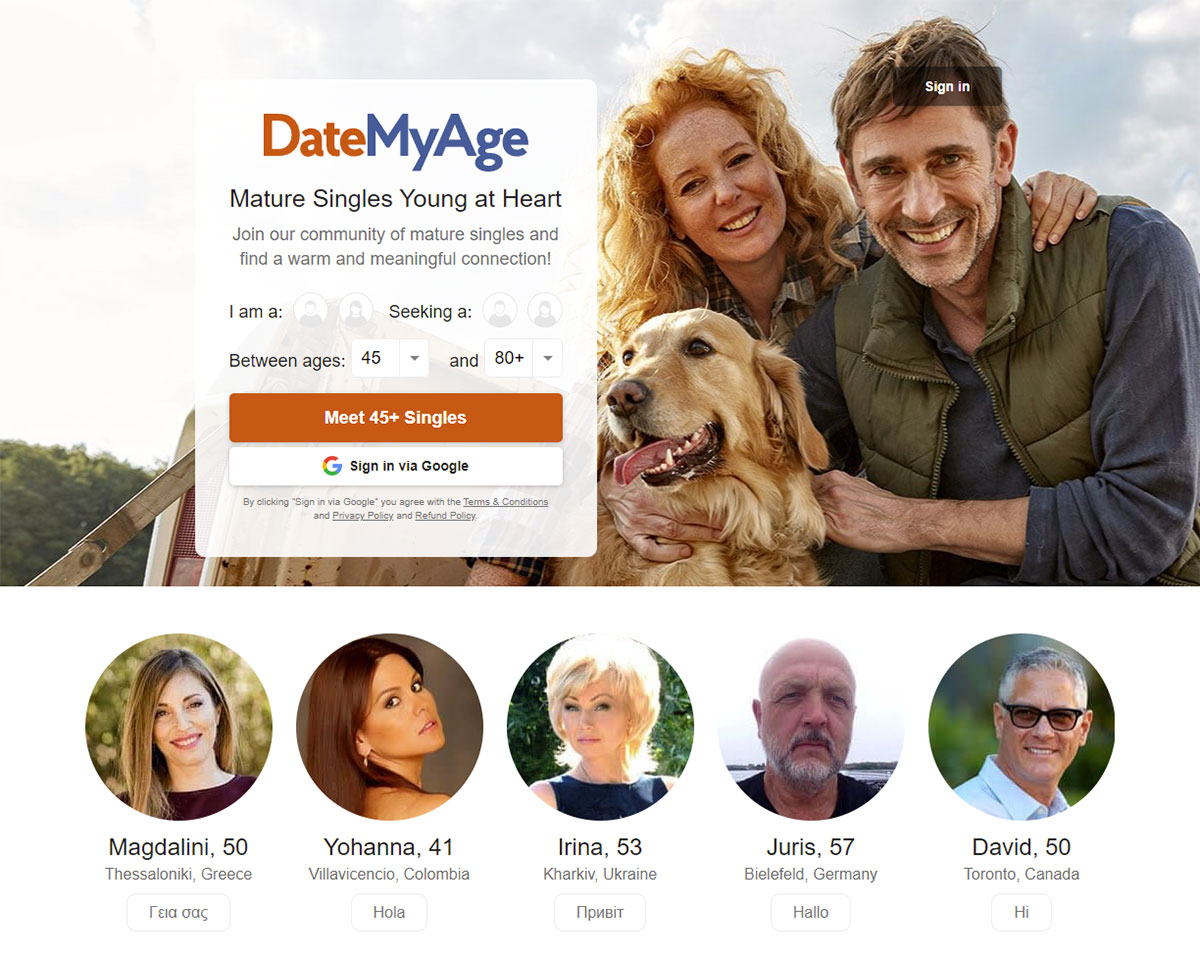 DateMyAge is a remarkable dating site specifically designed for widows and widowers seeking companionship within their own generational range. It caters to mature individuals, particularly those aged 45 and above, who may feel discouraged by dating websites that primarily cater to younger people.
DateMyAge stands out with its unique payment model, offering a "pay for features" service instead of a traditional monthly subscription. This innovative approach provides users with a tailored and flexible experience. With a global approach, DateMyAge allows users to connect with like-minded individuals worldwide.
Safety Tips For Widowed Dating
Finding love again after loss can be a delicate process. It's essential to prioritize your safety and well-being when engaging in online dating. Here are some tips to keep in mind:
Take things slow and get to know someone before meeting them in person.
Use a reputable dating platform that has proper security measures in place.
Never share personal information, such as your address or financial details.
Trust your instincts and be cautious of anyone who seems too good to be true.
Don't feel pressured to rush into a relationship and take time for yourself if you need it.
Bottom Line
Losing a spouse is an incredibly painful experience, but it doesn't mean that love and happiness are no longer possible. With the help of these ten widowed dating sites/apps for free, you can find understanding, support, and companionship as you navigate this new chapter in your life. Remember to prioritize your safety and take things at your own pace. Who knows, you may just find your perfect match and embark on a beautiful new journey towards love once again. So why wait? Sign up today and let the magic of online dating begin!